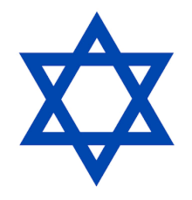 M. Joan "Joan" Mayor
WILTON, CONN.
Joan Mayor, age 77, of Wilton, CT, passed away on Tuesday, December 5, 2017 at Norwalk Hospital.
In her early years, Joan often assisted her father, Dr. Fred Wommack, in his medical practice in Missouri. She graduated from the University of Missouri and became a head nurse in neurosurgery at Barnes Jewish Hospital in St. Louis.
She raised three children in East Lansing, MI. Later, Joan moved to Ithaca, NY and began a publishing company, publishing scores of books, many as personal passion projects.
She was a talented and accomplished pianist, singer and writer, but her greatest priority was her children.
She leaves her three children, Aaron, Jonathan and Leah; her daughter-in-law Naomi, son-in-law Darryl; and two grandchildren, Ellis and Eve.
She bravely persevered through multiple illnesses in recent years and continued to be a source of strength and joy for her family and friends until the end.
Graveside services will take place on Friday, December 8, 2017 at 11 a.m., directly at Willowbrook Cemetery, 395 North Main Street in Westport, CT.
Abraham-Green Funeral Home of Fairfield is directing the arrangements.