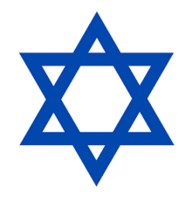 Melvin Victor Goldblat
FAIRFIELD, CONN
Dr. Melvin Victor Goldblat of Fairfield, passed away on Friday, July 20, 2018 in Norwalk, following an illness. He was 76 and the beloved husband to Gail Goldblat.
Born in Newark, N.J., to the late Joseph and Jeanette Goldblat, he is survived by beloved wife; devoted children, Harris Goldblat (wife Rebecca) and Jeffrey Goldblat; adored grandsons, Samuel Goldblat and Davis Goldblat; dear brother, Robert Goldblat, and dear step-brother, David Blatt. He was predeceased by his dear brother, Steven Goldblat, and dear step-sister, Sharen Blatt.
Dr. Goldblat's funeral will be held at 11:00AM on Sunday, July 22, 2018 in the Abraham Green & Son Funeral Home of Fairfield. Interment will follow here at Willowbrook Cemetery, 395 Main Street, Westport.