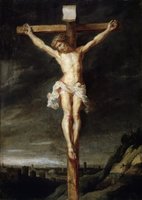 Anne C. Garfield
NORWALK, CONN
Anne Louise Garfield, longtime resident of Norwalk and wife of the late Arthur Garfield died on Saturday, August 25, 2018 at her home.
Born in Westport, she was the daughter of the late Domenic and Lena Lupo Carusone. A graduate of the original Staples High School, on Riverside Ave, Westport, Mrs. Garfield retired in 1988 after 25 years of service in the Medical Records Dept. at Norwalk Hospital, where she had previously volunteered as a Nurse's Aid for several years.
She was a communicant of St. Matthew Church and a member of the Marian Guild.

Predeceased by her daughter Annette Garfield Buonaiuto and grandson Michael Parillo, She is survived by her son, Arthur Lange Garfield, her daughter Arlyne Garfiled Parillo, three Grandchildren and three Great-grandchildren.

Funeral Services will be held privately by her family, with her burial to take place the Garfield family estate, here at Willowbrook Cemetery.
The Magner's of Norwalk are directing the arrangments.