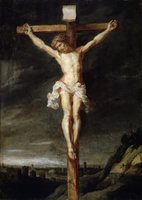 Elsie Edna Voros
FAIRFIELD, CONN
Elsie Edna Voros, age 91, of Fairfield, beloved wife to the late Steve Voros, entered into eternal life on September 7, 2018.
Born in Chicago, Il, Elsie was the daughter to the late Albert and Lena (Globel) Rescke. Elsie started to work at an early age and had worked for Mckesson and then the Bullard Company. Her late husband, Steve, was a former Fairfield Police officer and she would get together with the officer's wives and volunteer sending out care packages to the Veteran's during the Vietnam War. She enjoyed Monday afternoon gatherings at St. Ann Church with her friends for bingo and coffee and enjoyed to travel.
Elsie is survived by two loving daughters, Caroline Benton and her husband, Len, of Fairfield and Cheryl Chilmark and her husband, John, of Orange, MA; grandchildren William Cassidy and his wife, Shannon, Christopher Benton, Brandon Benton, John Chilmark, III, Michael Chilmark, Sean Chilmark, Kelly Chilmark, and Amy Chilmark; great grandchildren Riley Chilmark, Angelina Cassidy and Jackson Cassidy. In addition to her husband, Steven, Elsie was predeceased by a granddaughter, Holly Chilmark.
Funeral services will be held on Friday, September 14, 2018 at 11 AM in the Lesko & Polke Funeral Home 1209 Post Road in the Fairfield Center. Her inurnment will follow at Willowbrook Cemetery in Westport. Friends may greet the family from 10 AM until the time of the service.