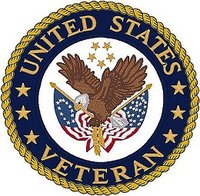 Edward J. Verespy
MILFORD, CONN

Edward Joseph Verespy, age 90, of Milford, beloved husband of the late Erna Marie Verespy, died on Tuesday, August 7th, 2018.
Edward was born in Bridgeport on November 2, 1927 to the late John and Mary Gress Verespy. He was a proud US Army Veteran and worked at General Electric for many years as a mold operator.
Survivors include his daughter, Susan Wood of Milford and sister, Anna Rusakiewicz of Rhode Island, three nieces and six nephews. He is predeceased by his sister, Betty Pjura.
A graveside service was conducted privately here at Willowbrook Cemetery, where Ed was buried alongside his wife.
Arrangements have been entrusted with THE GREGORY F DOYLE FUNERAL HOME, MILFORD.