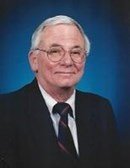 Thomas W. Caldwell, Jr.
EASTON, CONN
Thomas W. Caldwell Jr., 84, husband of the late Carol V. Caldwell and thirty five year resident of Easton, CT passed away at St. Vincent's Medical Center on Wednesday, October 31st after a short illness.
Born in 1934 to the late Lillian and Thomas Caldwell Sr., he was raised in Westport where one of his first jobs was clamming for Captain Allen which for some reason resulted in an avoidance of seafood for the rest of his life! He met his wife Carol at Staples High School. After high school, he joined the Army where he acquired a lifelong liking of beer and gained engineering skills.
He worked at Sikorsky for 41 years until his retirement as a crew chief and then a flight test engineer. Among many projects, he was most proud of was being an important part developing the Marine One Presidential helicopter and training its Marine pilots and engineers. He loved his job and would still have dreams of trying to find his car in the Sikorsky parking lot.
He raised 3 girls and often said that the best feeling was when they were all under the same roof. Later, he was a father to his grandson Matthew, raising him to adulthood.
Tom loved his family, house and yard. He had something that we all could use; contentment with his lot in life. He got the pretty girl, found a job that turned into a lifelong career and never wanted more than he had. He found true enjoyment in his family and home.
He had a tight bond with his dog Winston, who is probably still watching for his truck to pull in the driveway from another trip to The Home Depot. A special thanks to Winston for keeping him company after Carol's passing 4 years ago.
He was predeceased by his wife Carol, daughter Cindy and sister June Quist. Survivors include daughter Cari Caldwell and partner Avelino Campos, daughter Christine Lage and husband Michael Lage and grand(son) Matthew Caldwell. In addition, he will be missed (especially for all his papa-isms) by grandchildren Lily and Sophie Kempenich and Charlie and Ella Lage.
We would also like to thank Tom's neighbors who were so thoughtful to him and our Aunt Joan, who brought dinners and both kept each other company, and enjoyed talking about their shared past.
In lieu of flowers, do a kind deed for someone. Donations can also be made to Operation Hope of Fairfield or the Easton Volunteer EMS.
A private graveside service was held here at Willowbrook Cemetery on Tuesday, November 13, 2018.
The Hardings of Westport, directed the arrangements.