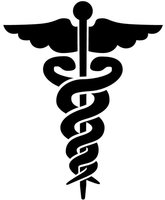 William A. Stevens, M.D.
WESTON, CONN.
Dr. William A. Stevens passed away peacefully at home in on November 19, 2017 following a long illness. His wife of 60 years and children were at his bedside.

Born in Danbury CT on May 24, 1924, son of the late Thomas Edward Stevens and Katherine Crotty Stevens. Following graduation from Danbury High School, he served in the United States Navy on the USS Alabama, in the Pacific during World War II, receiving 9 battle stars for combat.
He graduated with a Bachelor of Science from Providence College following his military service, completed his Masters of Education at the University of Notre Dame, and received his medical degree from New York Medical College in 1955. He completed his radiology residency at the University of Minnesota. Dr. Stevens practiced radiology in Syracuse NY for more that 20 years. After relocating, he continued his radiology practice at St. Mary's Hospital, West Palm Beach, Florida.

He is survived by his wife, Sallie M. Stevens, one son, G. Michael Stevens and wife Dr. Leila Garrett-Stevens of Darien CT; three daughters, Kristin Stevens of Weston CT, Heather Stevens of Weston CT, Stephanie Stevens of Los Angeles CA.; and seven grandchildren, William and Owen Stevens of Darien CT, Erin Clayton of Norwalk CT, Emily and Ella Clayton of Weston CT, and Sarah and Charlotte Robinson of Los Angeles CA.
There are no calling hours.
A Requiem Mass will be celebrated at St. Francis Catholic Church, on Friday, November 24, 2017 at 11:00 am, prior to a private entombment at Willowbrook Cemetery, Westport.

In lieu of flowers, donations to the Camp Dudley Foundation, 126 Dudley Road, Westport NY 12993 are appreciated.
The Harding Funeral Home of Westport is directing the arrangements.