Recommend Inge 's obituary to your friends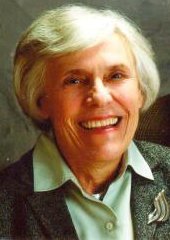 Obituary of Inge VanGelder
REDDING, CONN
Inge Lange van Gelder of Redding, a former Westport resident, died June 11, 2018 due to cardiac complications. She was 94.
Born in Asperg, Germany, May 10, 1924, she was a Westport resident for 63 years.
She attended St. Christopher boarding school in Dobbs Ferry, New York and graduated from Croton-on-Hudson High School in 1940. She then attended the Art Students League in New York City where she developed a life-long interest in theater, especially the works of Shakespeare.
Initially employed as an executive secretary, she later became the assistant to Prof. Alan Lewis, director of the Shakespeare Institute, professor at the graduate school of the University of Bridgeport and author of "The Contemporary Theater" and "American Plays and Playwrights."
Her interest in theater also led to her becoming a leading member of the Westport-Weston Community Theater (WCT) in which she was active from 1958 until well into the 1980s.
In a competition sponsored by George Washington University, her work with the WCT was honored with the award for Best Director which she received at the Kennedy Center in Washington D.C.
In addition she was an active member of the Westport Woman's Club where she served on the board for many years.
She and her husband were active travelers who visited Europe, South America and Southeast Asia as well as extensive travel within the United States.
She is survived by her husband Edgar, her son Jeffrey, her daughter Caroline Geerman-van Gelder and three grandchildren.
A celebration of life memorial service will be held on Saturday, July 21, 2018 at 2 p.m at Meadow Ridge, 100 Redding Road, Redding.
A graveside service was held on Tuesday, June 19, 2018 here at Willowbrook Cemetery.
The Harding's of Westport are entrusted with the arrangements.
To send flowers to the family or plant a tree in memory of Inge VanGelder, please visit Tribute Store
GRAVESIDE SERVICE
11:30 am - 11:45 am
Tuesday, June 19, 2018
Willowbrook Cemetery
395 Main Street
Westport, Connecticut, United States
GRAVE LOCATION:
Section 11 - Cremation Garden, Grave No. 41