Recommend John's obituary to your friends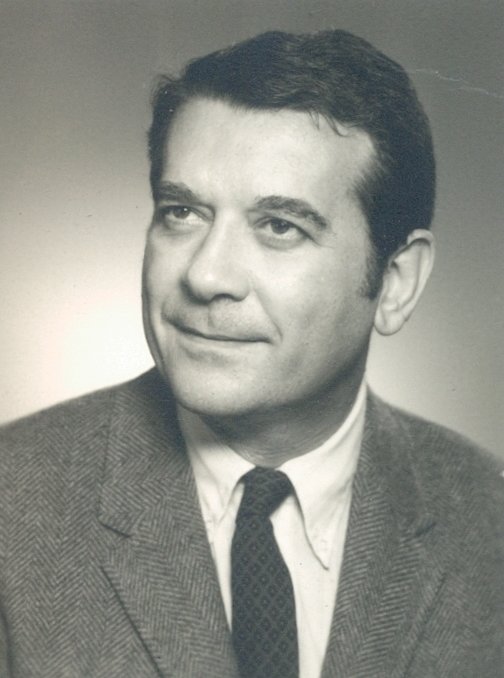 Obituary of John G. Petti, Jr.
Westport, Conn.
John George Petti, Jr. passed away at his home in Westport on May 3, 2017, just shy of his 90th birthday. Born and raised in the Bronx, John was the star quarterback of his high school football team, before joining the Navy and serving as a medic during World War II. After the war, he returned home to complete his education and attend New York University. At that time, a mutual friend introduced him to Inez, the love of his life. The couple married in 1949 and the romance continued for over 50 years, until her death in 2001.

John was an extremely devoted husband and father whose mission was to care and provide for his family. Born into a family of modest means, John set out to succeed in business and amply accomplished that goal. Determined and forceful, John joined the Sperry Rand Corporation in the 1950s and quickly rose through the ranks. As John's career with the corporation advanced, the family moved from the Bronx to Westport, CT to Milan, Italy, and then to Frankfurt, Germany. The family spent 12 happy and exciting years overseas before returning to the United States in 1974, once again settling in Westport. John completed his successful business career in 1990 as an executive with MBI Inc.

John leaves behind his sister, Marie Clancy of Los Angeles, CA; his two children, Lisa Calvocoressi of New Haven CT, and John Petti III and his wife Courtney of Fairfield CT; his dear friend Joy Peshkin of Weston CT; his former son-in-law, Thomas Calvocoressi of Berlin CT; and eleven grandchildren, two nieces, and one nephew. In addition to his wife Inez, John was predeceased by his brother, Michael, and sister, Settimia. The family is deeply indebted to Vee, Rosa, and Norma. The outstanding care they provided enabled John to remain at home during his illness, in accordance with his wishes.

In addition to his work and family, John's great passion was tennis, a sport he discovered in his 30's. A superior athlete, John quickly mastered the game and became a skilled doubles player. As a child growing up in the Bronx, John did not have the opportunity to play the sport. To support youth tennis and John's love of the game, contributions may be made to New York Junior Tennis and Learning that has brought tennis to young people in the City's five boroughs for the past 45 years, 58-12 Queens Boulevard #1, Woodside, NY 11377.
The family will hold a private service that will include military honors in the family estate of Willowbrook Cemetery, where he will interred alongside his beloved wife, Inez.
Lesko & Polke Funeral Home of Fairfield has been entrusted with the arrangements.
** CLICK ON SERVICE INFORMATION FOR GRAVE LOCATION **
BURIAL LOCATION:
PETTI ESTATE - Section 12, Row 15, Grave No. F2-9