Recommend Mort's obituary to your friends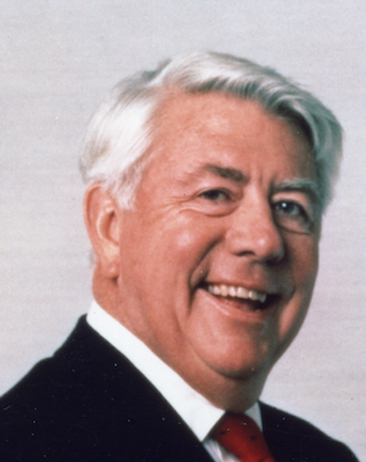 Obituary of Mort Walker
Please share a memory of Mort to include in a keepsake book for family and friends.
STAMFORD, CONN
Mort Walker - September 3, 1923 - January 27, 2018
"Old cartoonists never die. They just erase away…" It was one of Mort Walker's favorite sayings, and until his final days, Walker lived by the word of his motto, engaging millions through his beloved comics. At the age of 94, Walker died peacefully at home due to complications from the flu on January 27, 2018.
Dubbed "The Dean of American Cartooning," Walker was one of the most prolific cartoonists in comic art history, with the creation of as many as nine different syndicated strips to his credit during his lifetime, including Beetle Bailey, the third-most widely syndicated strip in the world. The fact that Beetle Bailey is still in syndication today, more than 68 years after it's debut, established Walker as the longest tenured cartoonist on his original creation in the history of comics - a record that may never be surpassed.
Addison Morton Walker was born in El Dorado, Kansas, on September 3, 1923, and had cartooning aspirations at a very young age. "If there is such a thing as being born into a profession, it happened to me," Walker stated in the introduction to his autobiography. "From my first breath, all I ever wanted to be was a cartoonist." He drew cartoons for his school newspaper when he was 10, sold his first cartoon at the age of 11 and his first comic strip, The Limejuicers, ran in the Kansas City Journal when he was 13.
He submitted his first comic strip to a national syndicate at the age of 15 and sold magazine cartoons all over the country. By the time Walker graduated from high school, his work was polished and professional. Walker's first full-time art job was as a greeting card designer for Hallmark while he attended Kansas City Junior College.
From 1942 to 1946, he served in the Army during World War II overseas in Naples, Italy, advancing from private to first lieutenant. He kept an illustrated diary, and some of the G.I.s who he met along the way later became inspirations for Beetle Bailey characters.
When he returned home, he attended the University of Missouri and graduated in 1948 with a degree in humanities, becoming an honored alumnus of Mizzou where Mort's Café and a bronze statue of Beetle designed by Mort's son Neal can be enjoyed today. He met his first wife Jean Suffill working on the Showme campus satire magazine.
Walker was working as a magazine cartoonist in New York when John Bailey, the cartoon editor of the Saturday Evening Post, encouraged him to do some cartoons based on his college experiences at the University of Missouri. One character, a goof-off with a hat over his eyes named "Spider," emerged from these efforts. After selling a few college cartoons to the Saturday Evening Post, Walker then decided to submit a comic strip to King Features Syndicate starring "Spider" and his fraternity brothers. When King bought the strip, Walker changed Spider's first name to "Beetle" and added "Bailey" in honor of John Bailey.
Beetle Bailey made his comic-strip debut as a college cutup on September 4, 1950. It ran in a mere 12 newspapers and, after six months, King Features had signed up only 25 clients. Despite the fact that the strip is noted as the last strip personally approved by William Randolph Hearst. King Features considered dropping it at the end of Walker's yearlong contract. Today, after more than six decades, Walker's creation is still one of the most popular comic strips in the world. More than 200 million readers enjoy Beetle Bailey every day in 1,800 print newspapers, as well as at ComicsKingdom.com and hundreds of other online outlets worldwide.
Walker conceived Hi and Lois as a spin-off of a Beetle Bailey strip in which Beetle takes a furlough to visit his sister, Lois, and her family. Launched into syndication in 1954 with artwork by Hägar the Horrible cartoonist Dik Browne. In 1993 Brian and Greg Walker and Dik's son Chance Browne officially took over the strip. Hi and Lois appears today in more than 1,100 print newspapers, online at ComicsKingdom.com and on hundreds of other digital outlets worldwide.
Walker collaborated with many other talented cartoonists over the years including Jerry Dumas, Bob Gustafon, Frank Johnson, Bud Jones and his longtime and current assistant Bill Janocha.
In 1974 Walker founded the Museum of Cartoon Art in Greenwich, Connecticut, which later moved to the Ward Castle in Rye Brook, New York. He worked tirelessly to promote the understanding and appreciation of cartoon art through this institution. The museum featured some of the most valued comic art pieces in the world. Mort's son Brian was a fulltime employee from the beginning and his other children assisted in many ways. In 1996 the museum reopened as the International Museum of Cartoon Art in Boca Raton, Florida with the help of Walker's second wife Catherine, incorporating a collection of over 200,000 items and a "Hall of Fame" featuring the industry's founders and most celebrated artists.
The Museum's collection is now housed at the Billy Ireland Cartoon Library and Museum at The Ohio State University. The union of these two institutions created the largest repository of original cartoon art in the world.
Walker's list of awards, distinctions and accomplishments is extensive and has been chronicled in many news outlets including kingfeatures.com and reuben.org.
On the Diamond Anniversary of Beetle Bailey, Walker said, "When I think back to where it all began, it amazes me that millions of people are still reading Beetle every day, 60 years later! Life with Beetle has been good to me and I am still having loads of fun with him. Somehow over time, I have managed to accumulate a tremendous archive of unused gags that should keep Beetle's buddies in the Army and everyone else laughing well into the next century." The strip will continue to be produced under the seasoned hands of sons Greg, Brian and Neal Walker with the assistance of Bill Janocha and daughter Margie Walker Hauer managing office affairs.
Walker maintained a zest for life right up until his final days. He was a creature of habit, waking before dawn each day and reading four newspapers before tending to his beloved comic strip. He had already finished his week's work when he fell at home in December leading to his ultimate demise. He would prepare his own dinner (which always consisted of a big piece of chocolate cake) - he ironically passed away on National Chocolate Cake day. He loved telling colorful stories of his past, and corny jokes, anything for a laugh. His contagious laughter and pure joy while goofing around with his 15 grandkids was a delight. An avid golfer over the years, he maintained a "scratch" handicap for many years as a member of the Greenwich Country Club and the Millbrook Club in Greenwich and the Silvermine Golf Club in Wilton, where he continued to play with his friends and family until his final days. He was also an active member of the Belle Haven community in the past where he lived and raised his children. He cherished his power of positive thinking, or "mind control" he called it, healing discomforts that came his way even co-authoring a book on this topic with his best friend and golfing buddy John Newcomb. He was the king of his castle, literally, living in the former home and studio of "Mount Rushmore" sculptor Gutzon Borglum, where he thrived off the love, creativity and constant daily activity that surrounded him.
Walker had seven children with his first wife the late Jean Marie Suffill. He is survived by his second wife Catherine (formerly Carty Prentice), sons Greg, Brian (Abby), Neal (Kristin) and Roger (Katie) and daughters Polly Blackstock (Rich), Marjorie Walker Hauer and stepchildren Whitney Prentice (Jan) and Priscilla Prentice Campbell (David). Son Morgan Walker and stepdaughter Cathy Prentice Deutsch predeceased him. He has fifteen grandchildren, Brendan and Andrew (Mary Elizabeth) and Bonnie (Lincoln Mersch) Walker, Sarah Pacifico (Dan), David Walker, Ryan Embree, Alex and Jamie Hauer, Charlotte and Isobel Walker, and Dylan, Charlie and Kyle Walker. He has one great granddaughter Lilly Walker.
Mort was laid to rest here at Willowbrook Cemetery on Saturday, February 03, 2018 in a private service with full military honors.
The family has requested donations be made to The Billy Ireland Cartoon Library and Museum at The Ohio State University.
The Thomas M. Gallagher Funeral Home of Shippan Point, Stamford directed the arrangements.
GRAVE LOCATION:
Section 12, Row 3, Grave No. 35
Online Memory & Photo Sharing Event
Ongoing
Online Event
About this Event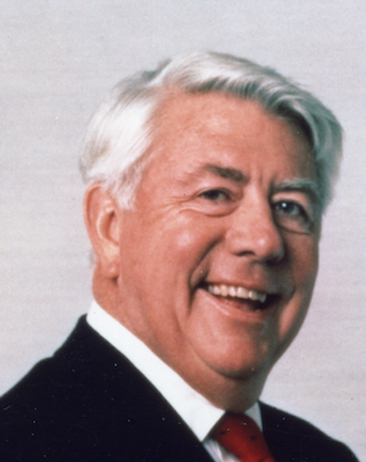 In Loving Memory
Mort Walker
1923 - 2018
Look inside to read what others have shared
Family and friends are coming together online to create a special keepsake. Every memory left on the online obituary will be automatically included in this book.