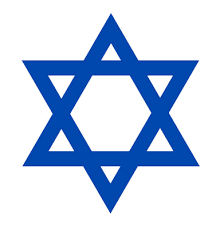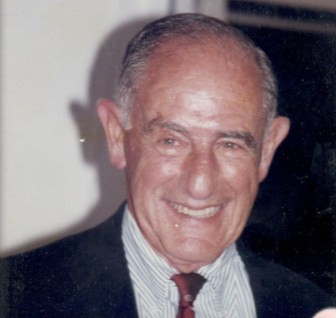 Obituary of Alan M. Winnick
Westport, Conn
On December 28, 2018, Alan Winnick, loving husband of Ruth, and father of Wendy Winnick Baskin (Richard Baskin) of Rowayton, CT and David Jonathan (Deborah Davis Winnick) of Needham, MA passed away at the age of 95 surrounded by his family.
Alan was born in Brooklyn, New York to Harriet Nadelson and Sol Winnick. His family established Camp Winadu in Pittsfield, MA in 1927. Camp was always an important place for Alan and his family.
He attended the Tome School, and entered Harvard University at age 16 where he graduated Magna Cum Laude in 1943. As an undergrad, Alan was an original participant of the Grant Study which is a longitudinal study of aging which continued throughout his life. His children are now part of the second generation of the study.
Alan served in the US Armed forces and was recruited for counter-intelligence services connected to the Manhattan Project during WW II.
After the war, he returned to attend Harvard Business School, where he was a member of the Century Club and graduated as a Baker's Scholar in 1948.
While at HBS he met the love of his life, Ruth Roblin of Buffalo, N.Y. After his graduation they married and settled in New York City where he entered the Macy's Buyer Training Program which led to a 50+ year career in the textile industry.
His work took him around the world with the bulk of his business centered in Portugal where he was one of the first American textile converters to work with Portuguese mills. He started many businesses ending with the founding of Stylemaker and then partnered with a Japanese trading firm, Toyobo. He served on several Japanese Boards and he and Ruth valued the wonderful friends they made around the world. During the Johnson administration, Alan served on a Commerce Department Commission.
In midlife, Alan discovered a passion for skiing and spent many happy vacations in Sun Valley, Idaho and Europe with Ruth, his family and close friends. He continued skiing until the age of 85.
He had a wonderful sense of humor and was a legendary raconteur and always an optimist.
During his retirement years, he loved his volunteer work at Norwalk Hospital and was a mentor in the Norwalk School system for 8 years. He was an avid reader, follower of politics and the stock market.
His greatest pleasure was spending time with Ruth and his family. In addition to his wife and children, he leaves behind two grandchildren, Benjamin Alan Winnick of Boston, MA & Rebecca Winnick Hammond (Jonathan Hammond) of Dedham, MA, two step-grandchildren, Blair Baskin & Holly Baskin, two great grandchildren, Dylan and Oliver Hammond and two grand-dogs, Zappa Baskin and Kasey Winnick.
Alan will be dearly missed by his family and many friends and remembered always.
A private service was conducted here at Willowbrook Cemetery with the Abraham Green & Son Funeral Home directing.
A memorial service will be forthcoming.
To send flowers to the family or plant a tree in memory of Alan Winnick, please visit Tribute Store
PRIVATE
Willowbrook Cemetery
395 Main Street
Westport, Connecticut, United States
GRAVE LOCATION:
Section 2, Old Wagon Path, Grave No. 24A
A Living Tradition; A Timeless Tribute