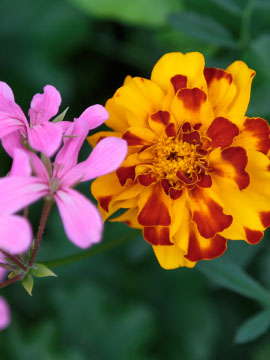 Obituary of Joan Wainio
Torrington, Conn.
Joan P. Wainio, a former Westport resident, entered into eternal rest on Sunday, September 17, 2017, at Charlotte Hungerford Hospital in Torrington. She was 86.
She was the beloved wife of the late Edward P. Wainio. Mrs. Wainio was born in Queens, NY on January 2, 1931, daughter of the late Harold and Gertrude Amter Siegmund.
A resident of Torrington for fifteen years, she was previously employed as an executive secretary for King Features and later as a receptionist at the Stamford Advocate-Greenwich Times Newspaper in Stamford for many years, until her retirement.
Joan loved nature and every single animal that the good Lord created, especially her dogs, Toby and Chickala and cat, Lychee Nut. She also enjoyed tending to her plants and bonsai trees, gardening and watching Netflix movies.
She leaves to cherish her memory, a loving daughter, Jennifer J. Perry and her husband Scott of Beacon Falls, a cherished grandson, Conner Perry and several nieces and nephews. She was predeceased by a son, David E. Wainio and brothers, Harold and Robert Siegmund.
Relatives and friends are invited to attend her funeral on Friday September 22, 2017, at 10:00 am (Please meet directly) at St. Michael Church, 25 Maple Avenue in Beacon Falls for a Mass of Christian Burial.
Interment will immediately follow in Willowbrook Cemetery in Westport. There will be no visiting hours.
The SPINELLI-RICCIUTI/BEDNAR-OSIECKI FUNERAL HOME, 62 Beaver Street in Ansonia has been privileged with the arrangements.
A Living Tradition; A Timeless Tribute
Serving the families of Westport-Weston, Wilton, Fairfield, Southport, Norwalk, and surrounding Fairfield County since 1847.