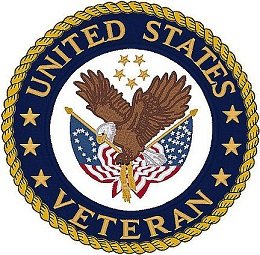 Obituary of Salvatore D. Bennette
WESTPORT, CONN
Salvatore D. Bennette of Woodbury, a former Westport resident, died Nov. 2 at Masonicare of Newtown. He was 92.
The husband of Carrie (Cacavelle) Bennette, Salvatore was born Jan. 29, 1925 in Westport, the son of the late Joseph and Maria (Salumbo) Bennette.
He was a U. S. Army World War II Veteran. Prior to moving to Woodbury in 2011, he was a lifelong resident of Westport and worked in the Westport Post Office.
He was active in softball and football and was an avid golfer at Longshore.
Survivors in addition to his wife Carrie include one daughter, Barbara A. Cher and her husband Stanley of Woodbury, and many nieces and nephews. He was predeceased by six brothers, Anthony Bennette, Joseph Bennette, Nicholas Bennette, John Bennette, Dominick Bennette, and William Bennette, and two sisters, Lena Troncone and Anna Rossi.
Friends are invited to attend a funeral on Tuesday, Nov. 7 at 10 a.m., meeting directly at Assumption Church, 98 Riverside Ave., for a Mass of Christian Burial. The family will receive friends in the Harding Funeral Home, 210 Post Road East, the morning of the funeral from 9 to 9:45 a.m.
Contributions in memory of Salvatore may be made to the Alzheimer's Foundation of America 322 Eighth Ave. 7th Floor, New York, NY 10001.
Sal will be entombed here in Willowbrook Cemetery on Tuesday, November 07, 2017, following the Mass.
To send flowers to the family or plant a tree in memory of Salvatore Bennette, please visit Tribute Store
ENTOMBMENT
11:15 am - 11:30 am
Tuesday, November 7, 2017
Willowbrook Cemetery
395 Main Street
Westport, Connecticut, United States
CRYPT LOCATION:
Section 12 Mausoleum, Row J, Level 2, Crypt No. 82
A Living Tradition; A Timeless Tribute